Here are 5 helpful tips to buy AC in UAE
1. Know Your Needs: Size Matters
It's important to make one thing clear right off the bat: your AC needs will vary depending on a few factors. First and chief amongst those factors is the size of your building. If you're running a large warehouse with hundreds of employees, for instance, you'll need some hefty cooling power. Smaller buildings like houses, on the other hand, may only require one AC unit.
The physicality of the job is another important detail. If your place of employment features lots of heavy-duty lifting, you'll need to buy AC units that are more powerful than a commercial unit.
Knowing what you need is a great way to make sure you get to stay cool for a fair price. Continue reading our tips to buy an ac in UAE.
2. Ask for Recommendations and Read Reviews
Finding an AC service in Dubai that you trust isn't always as easy as just hopping on Google and calling the first business. You'll need to make sure you're working with a service you can trust.
Asking friends and family for recommendations is a great way to get info from the best companies to call. It doesn't hurt that some companies offer a referral bonus, too.
You'll also want to look into reviews. Studies show that consumers trust reviews as much as personal recommendations. Be sure to gather reviews from a variety of sources. The more reviews you read, the more informed you'll be.
3. Know What to Ask
By now you've likely found a company that you want to buy AC from. The next step is to give each company a call and shop around a bit.
But to get the right service at the right price, you'll want to know what to ask. Here are just a few things you'll want to make sure to ask your AC company about:
Timeline for completing the job
Rates
Experience level
Worker insurance
Cost of labor
Cost of parts
4. Try and Stay Energy Efficient
Let's face it, Dubai gets hot. Really, really hot. But running the AC all the time can increase your bill by a substantial amount.
Accordingly, when going to buy a unit, look into more energy-efficient units. These units are better for the earth — and your home.
You may end up saving hundreds of dollars per year, and you'll get to stay cool while doing so!
5. Think About Longevity and Maintenance
Finally, it's always a good idea to buy with the future in mind. Typically, you should expect an AC unit to last between 10 and 20 years.
Of course, one of the biggest factors of longevity is maintenance. When reading reviews, make sure that your AC service uses quality products. Saving a few dollars now may actually cost you more in the long run.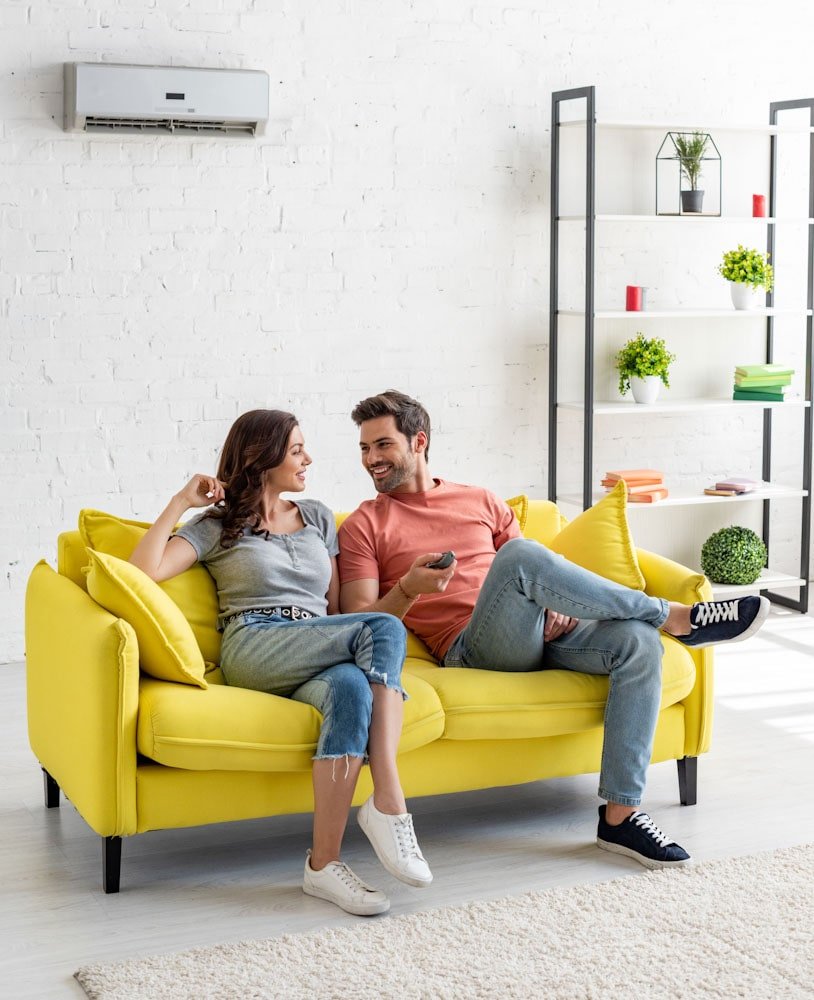 Buy AC in UAE: Bottom Line
Using these tips will keep you cooler at a much lower price. Be sure to get in touch today if you're in need of AC service.
Our experienced team of professionals would love to help you buy AC for a price you can be proud of.
Contact us and enjoy a cooler home or office for less money.
Contact Details: Muhammad Asim
Check out our Guide for Best AC in Dubai for 2022 for air conditioners from all the major brands in Dubai.