Handyman Dubai Service Al Barsha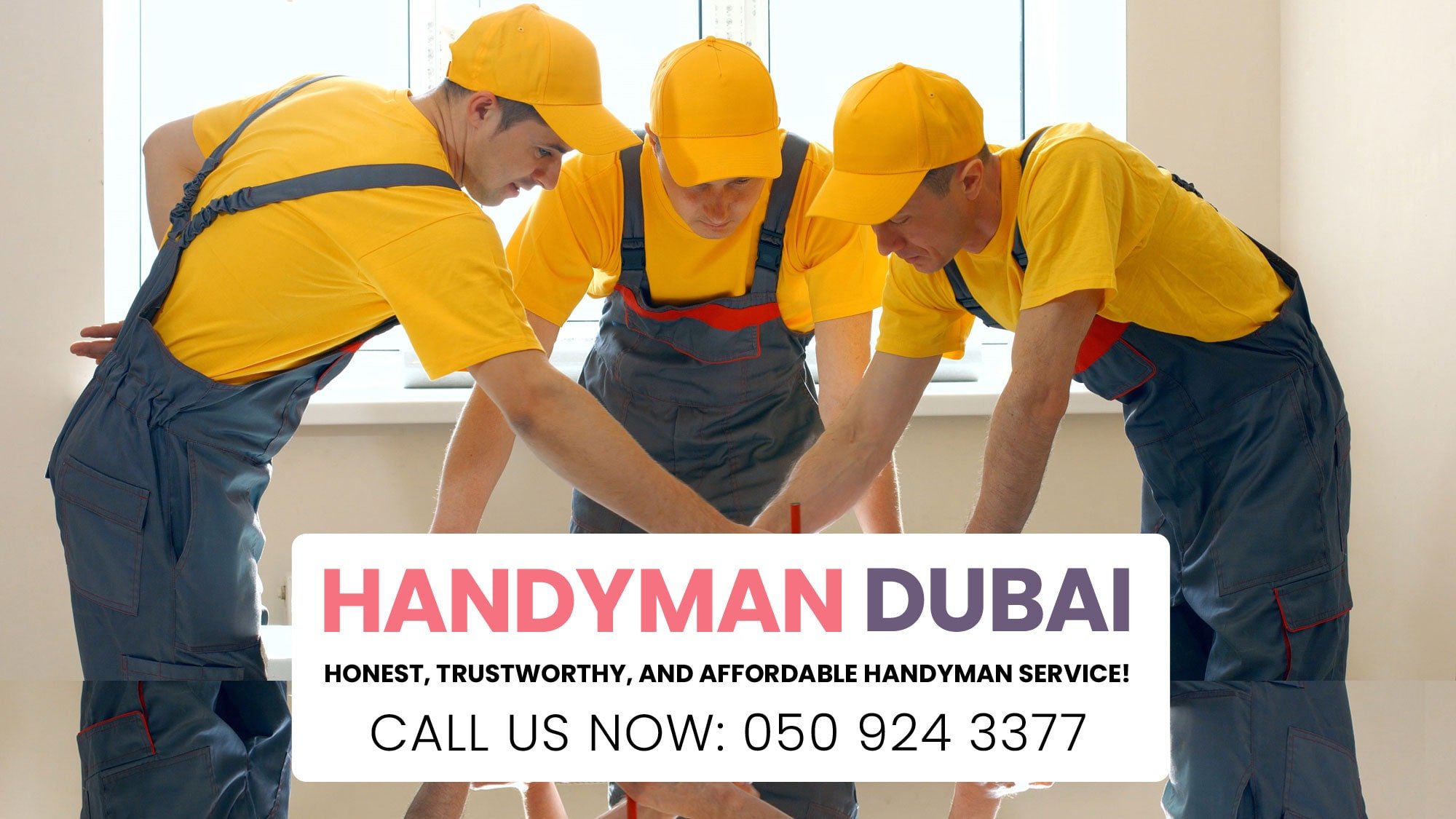 Handymen Dubai is a property maintenance handyman Company in Al Barsha Dubai. We provide a wide range of packaged services that allow our customers to live comfortably. We now offer top quality handyman services including complete home maintenance and home repair services in and around Al barsha. We are qualified, skilled, experienced and professional handyman. We undertake any small and odd jobs to major renovations.
We pride ourselves on conducting business with professionalism and integrity, and we are always focused on the quality of our services. Handymen Dubai provides peace of mind, so rest assured, your home is always in good hands. No Worries!
Handyman services in Al Barsha, Dubai offer a wide range of home maintenance and repair services that are tailored to the unique needs of homeowners and businesses in this area. Our team of knowledgeable professionals is equipped with the tools, parts and experience to handle any job, no matter how big or small. From basic home repairs such as plumbing and electrical work, to more complex projects like tiling or painting, we've got you covered! We also provide emergency services for urgent problems such as broken water pipes or faulty wiring. With our experienced handymen on call at all times, you can count on us for fast and reliable service.
At Handyman Dubai we understand that every customer's needs are different which is why we specialize in providing personalized service for every job. We take pride in our commitment to quality workmanship and customer satisfaction which is why all of our jobs come with a written guarantee so you can feel confident about your purchase. Whether it's installing new fixtures or repairing a leaky sink, you can trust us to get the job done right the first time!
We understand how valuable your time is which is why we offer convenient scheduling options so you don't have to wait days or weeks just to get an answer from us – simply give us a call 24/7 whenever your project arises! And if there any issues concerning cost – no worries – our prices are always fair & affordable meaning there won't be any surprises at the end of it all! So if you need professional handyman services in Al Barsha look no further than Handyman Dubai – contact us today for your free quote!