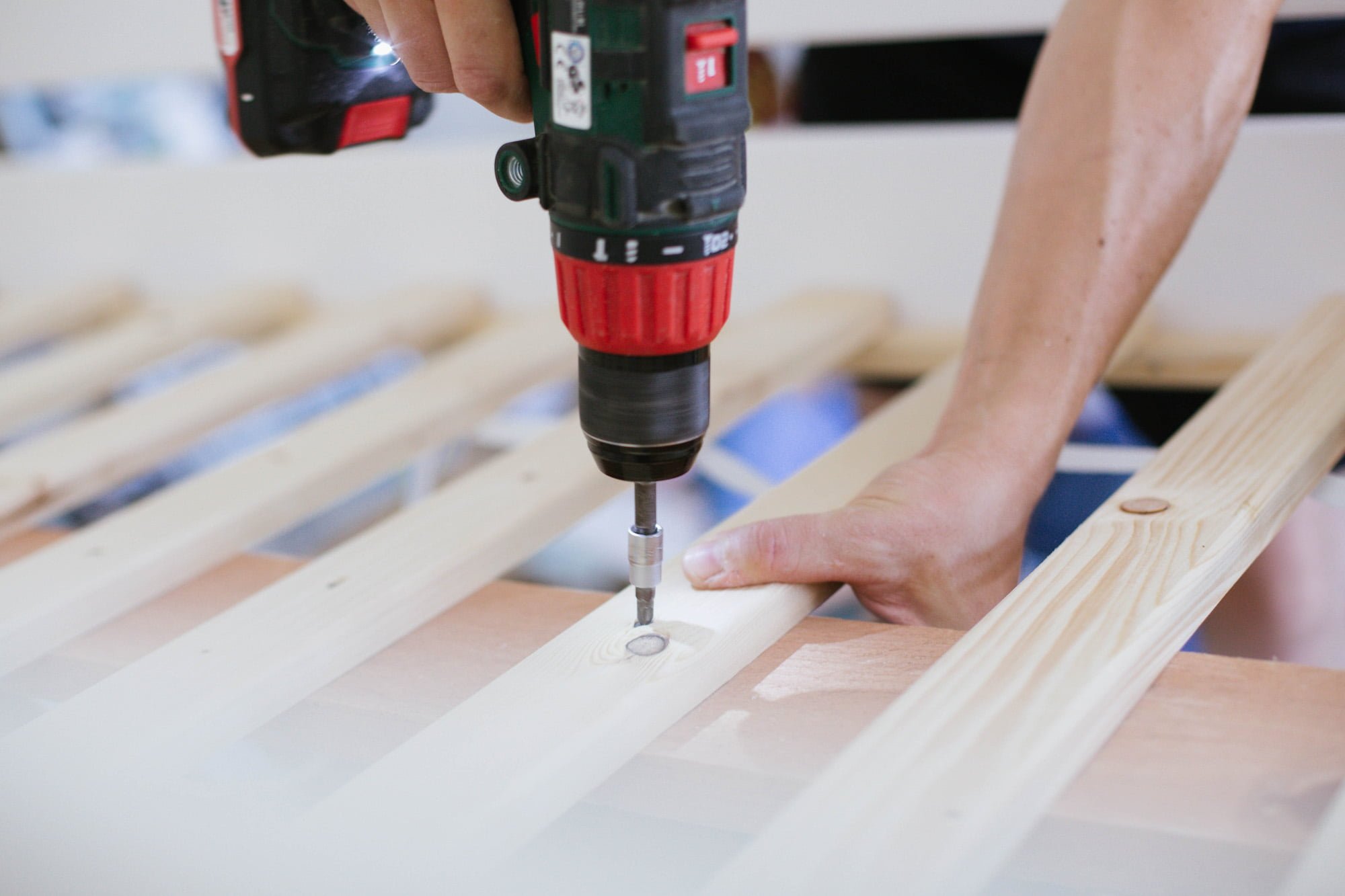 We offer carpentry repair, installation, and fabrication services to meet your needs. Our guys are available to take your call and would like to take the challenge to solve any carpentry problems.
Handymen Dubai is the top choice in our customer's minds, and they will never regret coming to us.
Handymen Dubai is a leading provider of carpentry services for residential and commercial projects. We offer a wide range of carpentry services, including installing, repairing, and maintaining doors, windows, cabinets, shelving units, staircases, furniture assembly, and more. Our experienced carpenters are highly trained professionals committed to providing superior work at competitive prices. 
Whether you're building new or remodeling existing structures inside your home or business premises, our professional work can provide high-quality results quickly and efficiently. From custom door installation to staircase construction, we guarantee that the final product meets the highest standards in quality craftsmanship. 
We have extensive woodworking experience and can design modern and traditional carpentry-style projects to fit all budgets. We strive to produce not only with quality but also with durability so that your investment lasts for years to come. And if you're looking for something unique, we would be happy to discuss custom designs that cater perfectly to your individual needs & preferences and any specific requirements you may have in mind (including environmental considerations). 
From interior trim installation, such as crown molding & baseboards, through exterior trim, such as fascia boards & window casings – Handymen Dubai will help turn any common area into a unique space! Contact us today for more information on our carpentry services!
To us, customers are always our top priority. Nothing beats our customers' smiles when they can attain their ideal and perfect house. Our team is not only extremely good with design, but we are also well-trained to provide excellent customer service. Having a good relationship with customers is a must and a need. We want our customers to feel like we are their family.
Below is the list of some general services we provide:
Replace and re-align cabinet door hinges or wardrobe door hinges.

Reposition the hinges hole on a damaged cabinet door

Replace the gas spring on the lift cabinet or dish rack glass door

Supply & install new drawer/cabinet locks, or make replacements

Add new shelves in wardrobe or cabinet up to 100cm

Install a new hangar bar in the closet up to 100cm.

Install door knob, lever, or handle lock on main/room doors.

Hinges re-alignment or modify the door to fit onto the door edge

Supply & install or replace standard timber doors or heavy-duty door
Replace concealed floor mount glass door closer, which includes 'PM' closer.
Minor carpentry repair work
Construct a timber deck for indoor or outdoor.

Sand down and re-varnish timber deck (min 100 sq ft)
Conclusion
Carpentry Services Dubai is a highly reputable business with quality customer service. From customized furniture to specialized carpentry solutions, Carpentry Services Dubai has something for everyone. Their experienced and skilled carpenters have crafted some of the most elegant pieces of furniture for the region's homes, offices, and factories. So whether you're looking for simple work or something more detailed and complex, Carpentry Services Dubai can meet your needs. Their commitment to excellence and customer service will ensure you get exactly what you need – on time and within budget. So if you're looking for quality carpentry services in Dubai, look no further than Carpentry Services Dubai!